Philemon Hayibor
Division Manager Of Ministries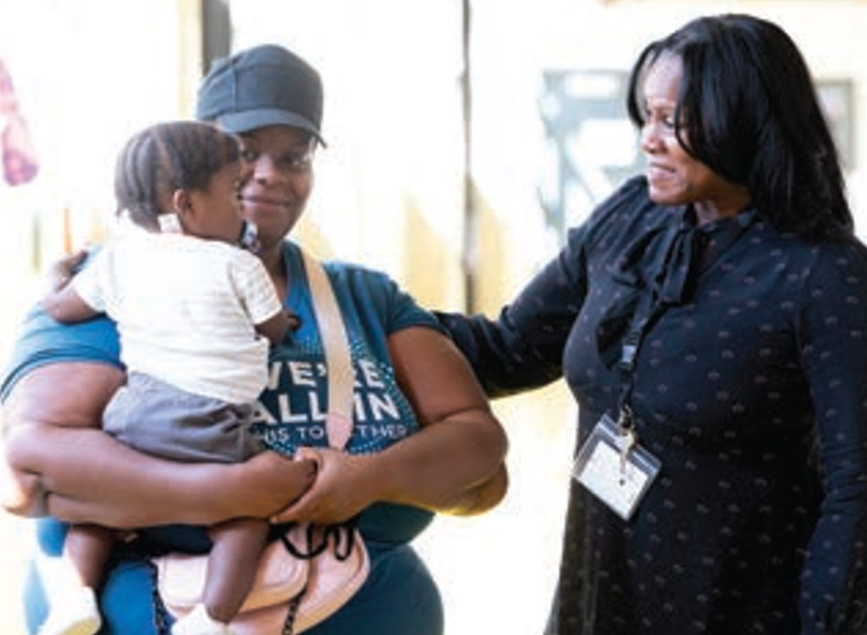 As I reflect on the past year, I am grateful to the Lord for His faithfulness and His intentional involvement in our lives and in the lives of the ministry residents. David said in the 34th Psalm, "I will bless the LORD at all times: his praise shall continually be in my mouth. My soul shall make her boast in the LORD: the humble shall hear thereof, and be glad. O, magnify the LORD with me, and let us exalt his name together."
As we rest trustingly in Christ, we recognize that God has called us to focus on serving and loving our men, women, and children with the Good News of Jesus Christ. In the Discipleship Ministries, our men and women are learning to read, understand, and apply the Scriptures to their lives, while the Recovery Ministry provides our residents a Gospel-centered approach to overcoming addiction. Though we may expect a certain outcome in the lives of the residents during their time in the respective ministries, we acknowledge the fact that God is sovereignly in control of their transformation, regardless of what may unfold at the end of their time. The Gospel is the foundation upon which we serve our residents, and it is encouraging to witness lives transformed by the movement and power of the Holy Spirit through the ministry of the Word of God.
Our ministry team has kept focused on one vision and purpose this year, and it is to help those we serve experience the love of Christ. In a season of life where emotions, pain, loneliness, confusion, discouragement, and despair are a constant struggle and reality for our residents, our team continues to faithfully provide an environment where they can experience the love of Christ. Your constant prayers and support enable us to serve the men, women, and children God brings to our doors. To that end, I invite you to magnify the Lord with me and let us exalt his name together!
As we approach Resurrection Sunday, we invite you to join us in being a lifesaving agent for those in need . . . a messenger of hope. Please consider a gift today to help more people encounter Christ's life-changing truth and love!
Let's connect. Subscribe to get our latest news.
"*" indicates required fields