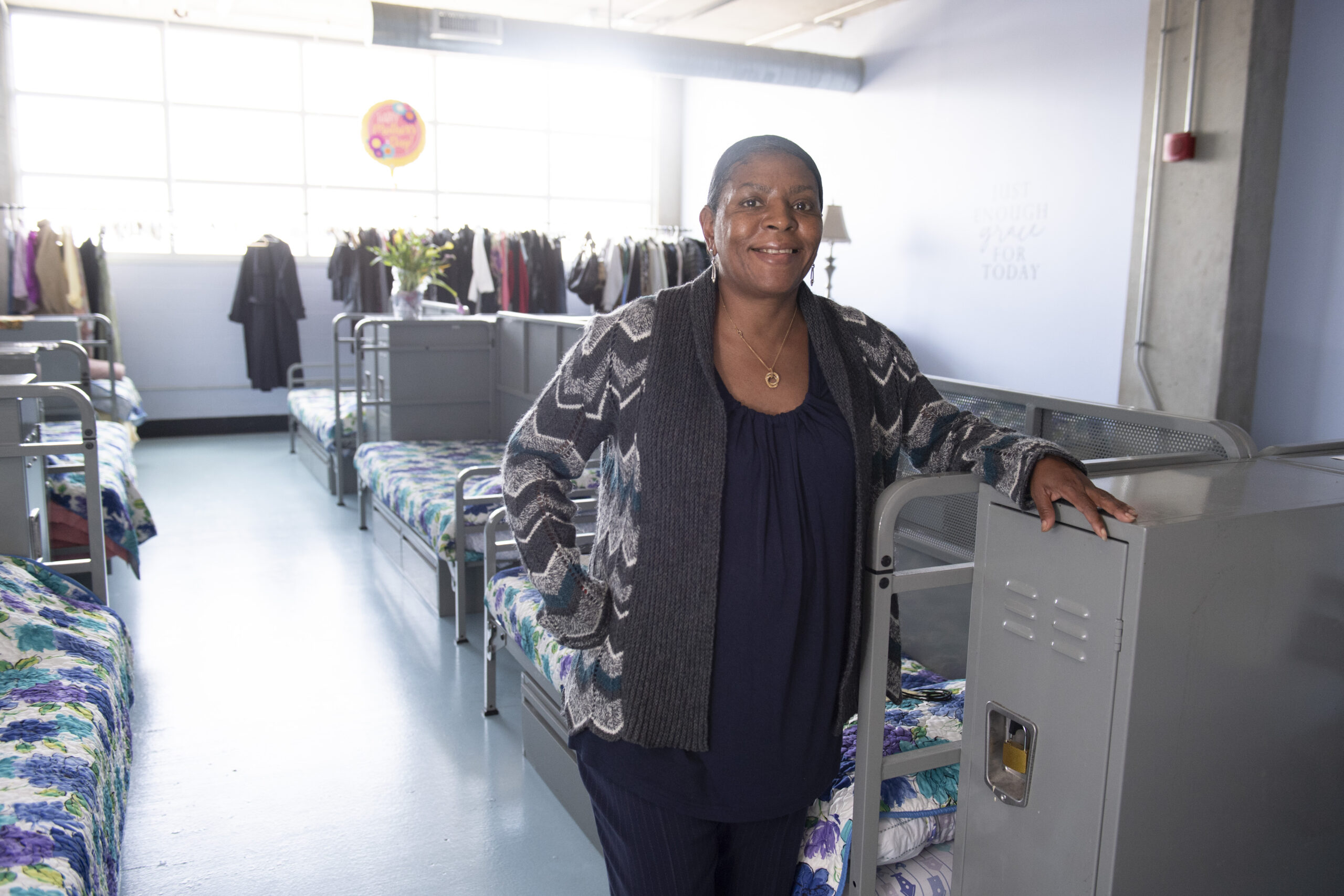 Women's Shelter
---
Pacific Garden Mission provides safe haven for a growing number of mothers and children who are victims of domestic violence or who are facing life-altering addictions.
In addition to providing women with housing, food, clothing, and medical care, our Women and Children's Shelter also provides a place for women in our New Day and New Life progams, helping women to break from addictions and grow spiritually.
Each lady is interviewed by a counselor to determine her individual need. She is then provided a shower, clean sleepwear, and a comfortable bunk in which to sleep.
The Gospel of Jesus Christ is preached faithfully four times daily before meals (morning, noon and evening services, and before bed at the evening service). All services follow a traditional format with sound Gospel preaching and an invitation to receive Jesus Christ as Savior and Lord. Additional Bible studies are at 8:00 a.m., 10:00 a.m. and 2:00 p.m. Monday through Fridays.
A growing number of women are investing in their relationship with Christ and opening His doors of favor in their future.
Let's connect. Subscribe to get our latest news.
"*" indicates required fields