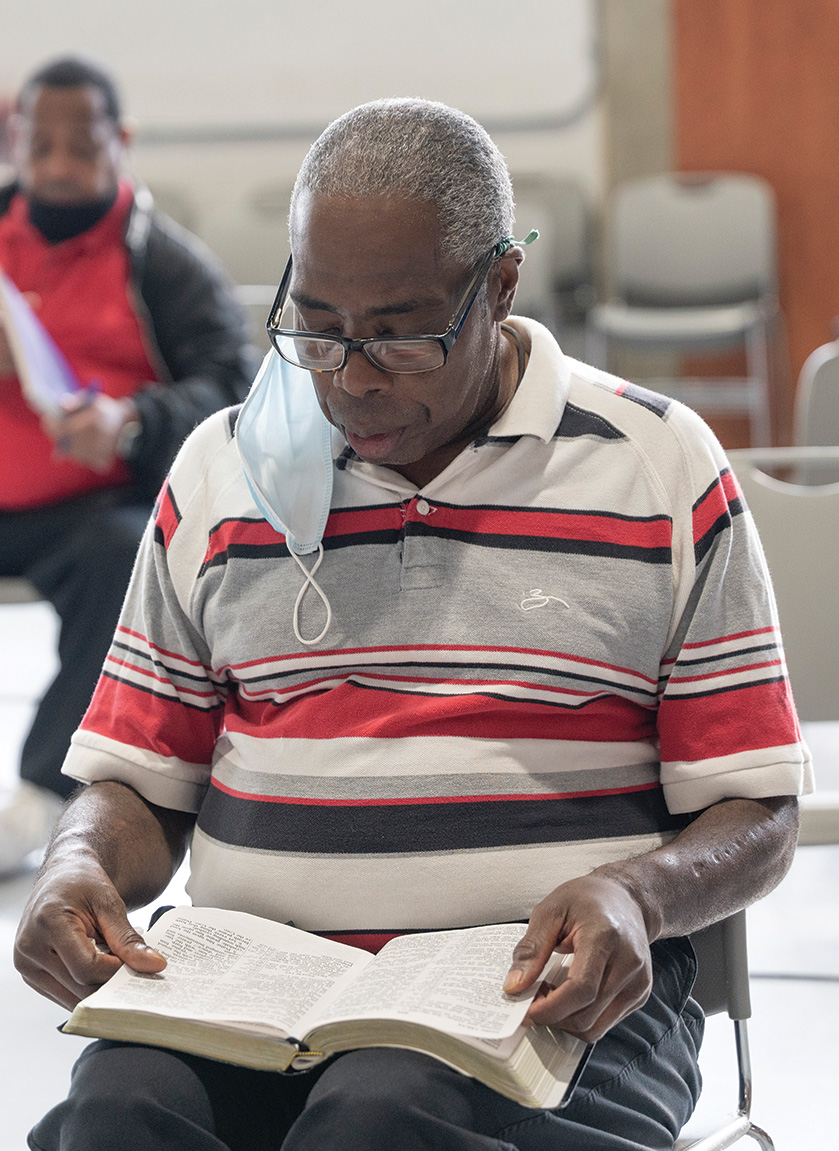 Life Transformation
---
New Life
The New Life Discipleship Ministry creates a safe and welcoming space for our residents to experience the love of Jesus Christ. When our residents walk through our doors, we want them to be able to rest and begin recovery from the trauma they have experienced from the world. Jesus Christ invites those who are weary and heavy burdened to come to Him and He will give them rest (Matthew 11:28). Our desire is to see our ministry residents rest in the loving arms of Jesus Christ as we provide for their physical, spiritual, mental, and emotional needs with the resources we have available.
Our core values include:
Christ-centered
The authority of Scripture
Reliance on the Holy Spirit
Seeing the worth of every individual
Prioritizing felt needs
Interconnectivity with the local church
We offer regular classes and chapel services that foster the opportunity to experience a loving union with the Father.
Our Ministry is divided into 3 major sections:
The Discovery Phase
The Discipled Life
Transitional Living
New Life Discipleship Levels
For more information about our New Life program, contact
mps@pgm.org.
Let's connect. Subscribe to get our latest news.
"*" indicates required fields