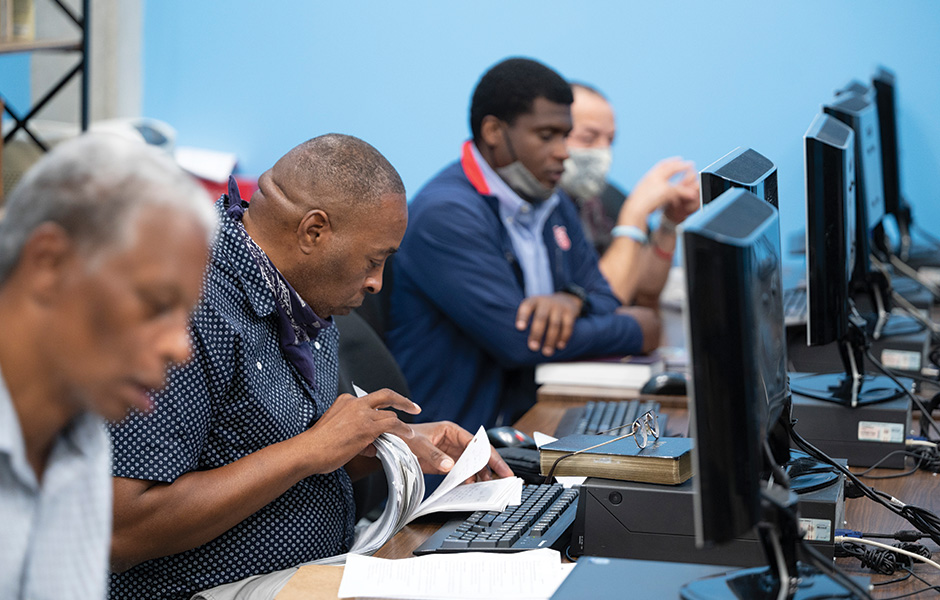 Our Facilities
---
A PLACE OF SANCTUARY
The men, women, and children served at Pacific Garden Mission live in a healthy environment on three bright and spacious floors. Program residents receive daily training in vocational skills and life skills.
The building offers expanded capacity, including:
750 beds for men
200 beds for women and children
600-person dining area
Two libraries with computers, one for men and one for women
Transient guest ministry day rooms, one for men and one for women
Our 150,000-square-foot, state-of-the-art building was designed to meet or exceed LEED Silver certification (Leadership in Energy and Environmental Design) and is the first such green rescue mission in America.
Unique features include:
100 solar panels to save on energy costs
Energy efficient heating/cooling
Greenhouses to grow plants and supply interior and exterior gardens
Landscaped inner courtyard allowing fresh air without the need to be on the street, and more
The building's architect, Stanley Tigerman, is a native Chicagoan.
Let's connect. Subscribe to get our latest news.
"*" indicates required fields