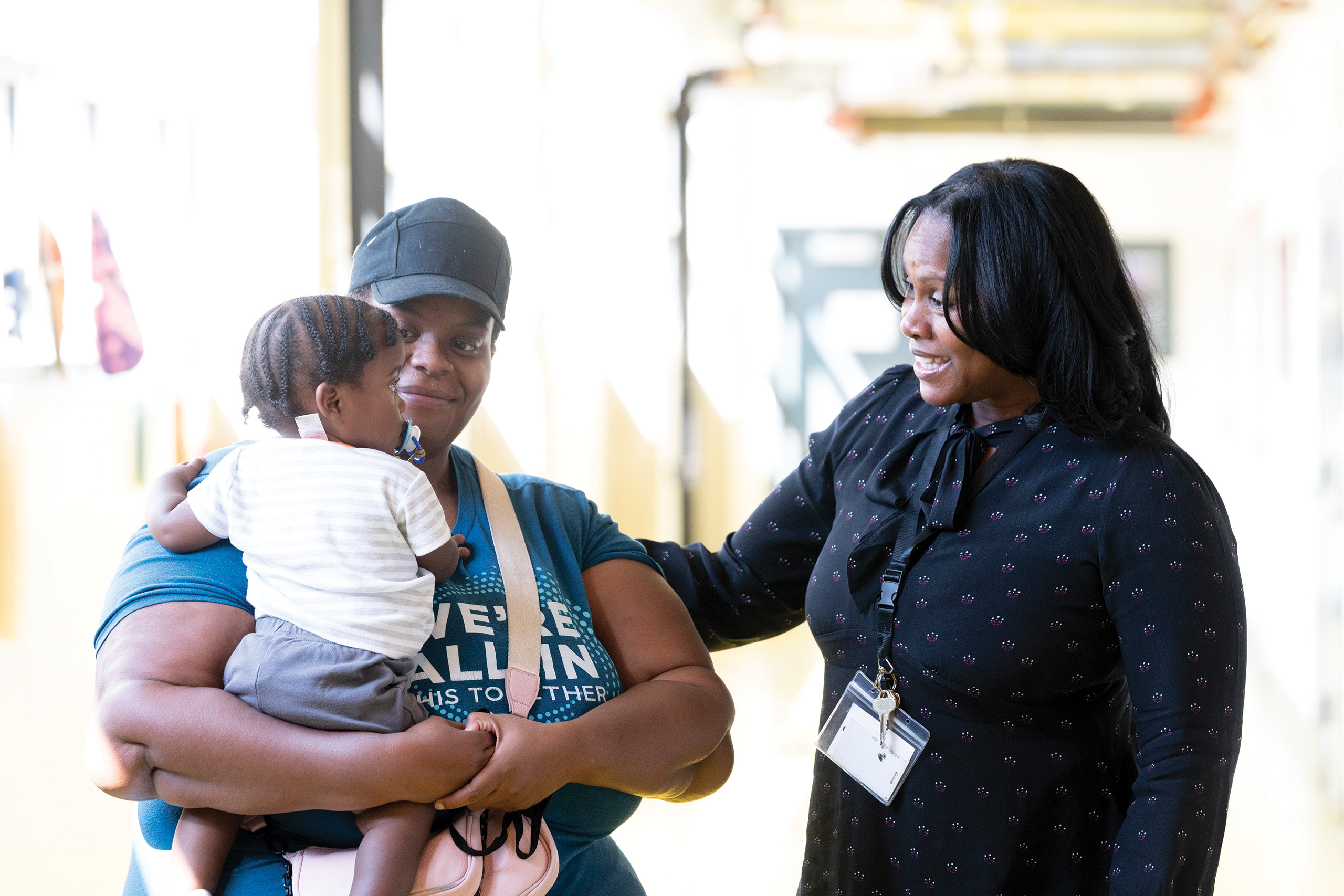 Mothers and Children's Ministry
---
The Mothers and Children's Ministry is designed to meet the needs of homeless women and women with children.   
Our modern facility provides a safe environment to minister to both the spiritual as well as daily needs of the increasing number of women with children seeking our help.
Our facility houses over three hundred overnight female guests nightly as well as mothers with children in need of safe shelter over longer periods of time.
All mothers and children are provided with a shower, food, clothing, and overnight accommodations. Each woman is counseled to determine her specific needs and is helped accordingly. But more importantly, she is given an opportunity to experience the life-changing love of God through faith in Jesus Christ.
Women who choose to receive salvation through Jesus Christ are invited to join the Resident New Life Bible Program. Through these daily classes women can mature in their relationship with Christ, with their family, and with society. Many of these women leave the Mission and move on to become wonderful testimonies of God's grace. Day care is provided.
Let's connect. Subscribe to get our latest news.
"*" indicates required fields