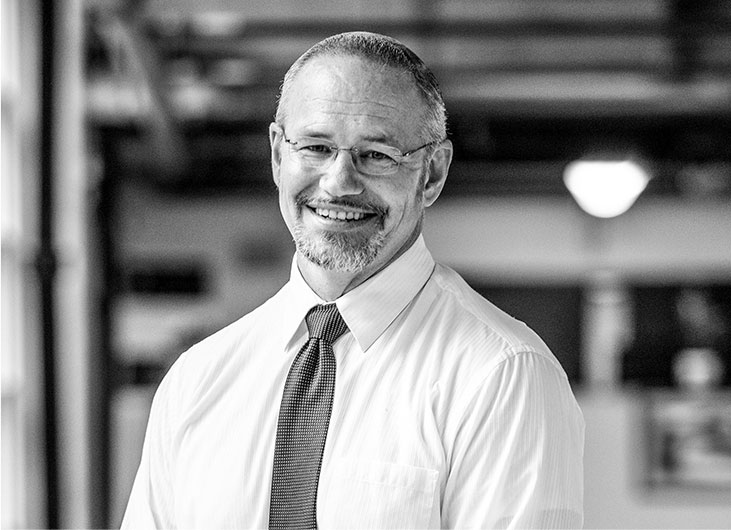 President's Message for September 2022 PGM News
"I have no greater joy than to hear that my children walk in truth." —3 John 1:4
One of my greatest joys is when men and women who were once homeless or addicted to drugs stop by years after graduation. What makes Pacific Garden Mission unique is that we do not make meeting the physical needs of a person our sole priority. We believe in the bold proclamation of the Gospel as our number-one goal. There is no better evidence than changed lives.
Recently a PGM graduate by the name of Biaya stopped by. In 2016 he was homeless and addicted to drugs. His life got to the point where he was riding the trains looking for shelter, and it was on the train he had an encounter that would change his life.
He met a man on the train who told him to go to the Pacific Garden Mission if he wanted help. He took the stranger up on his suggestion and made his way to the Mission.
Upon arrival, his physical needs were met, but he had to attend the Gospel service. He did so reluctantly. While in service, he would put his hoodie over his head to tune out the preaching, and while his needs were met, nothing changed in his life.
It was not until, by his admission, he took down his hoodie and began to listen, things changed. "So then faith cometh by hearing, and hearing by the word of God" (Romans 10:17). Biaya soon surrendered his heart to Jesus Christ and joined our discipleship program. After graduation, he was placed with a company downtown, where he still works today. When he stopped by, he mentioned he was building a home in Texas and was doing great.
What if we would have just given him a meal and a shower once he arrived and no preaching of the Gospel? He would still be riding the trains today or perhaps be dead from an overdose.
Last Saturday, a woman by the name of Rose stopped by; she spent 30 years as a crack cocaine addict. Friends of hers encouraged her to come to the Mission, which she did reluctantly. Once she heard the Gospel and joined our program, she was a new woman. After graduation, she moved into a new apartment and regularly volunteered at the Mission.
Thank you for your love, prayer, and support making these stories possible.
Please give today so more men, women, and children can find the hope they need, starting with a warm meal and a safe place to sleep.
Let's connect. Subscribe to get our latest news.
"*" indicates required fields