President's Message for September 2020 PGM News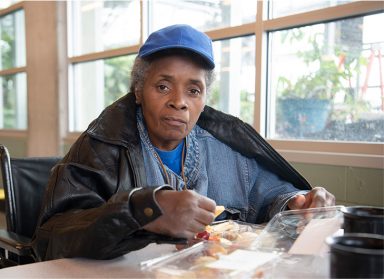 From Pastor Phil
In Luke 10:29-37, Jesus tells the story of the good Samaritan. It all starts with a question: "But he, willing to justify himself, said unto Jesus, And who is my neighbour?"
Jesus tells the story and then answers the question: "And he said, He that shewed mercy on him. Then said Jesus unto him, Go, and do thou likewise.."
I believe that the Church has an amazing opportunity in light of all the unrest happening in our country. So many are confused, depressed, and frightened by recent events. Instead of retreating, the Church can be a neighbor to so many in need of mercy.
During the recent pandemic, I witnessed incredible acts of mercy. COVID-19 hit the homeless population extremely hard. We had numerous individuals that were positive with the coronavirus on quarantine in our dorms at PGM. How would they eat? Who would serve them? Would the ones serving also be infected?
We had many dedicated staff stay and minister to the sick at the expense of their own health. Two individuals left their family and stayed around the clock to bring meals and clean clothes and to minister to the sick. This is being a good Samaritan.
Karen, one of our ladies who was COVID-positive writes, "I am writing to you to let you know how grateful I am for how Pacific Garden Mission took care of me through the COVID-19 crisis. These ladies cleaned the overnight guest bathroom, swept and mopped the dorm, and they made sure we got breakfast, lunch, and dinner. I don't know what we would have done without them."
Ayanda writes, "The staff could have stayed away. The food, water, medication, free testing, and a place to sleep—I am grateful for all that has been provided for me in this time of hardship on everyone."
Lori writes, "I have been impressed with the staff and program ladies who were not sick yet chose to work diligently to get everything us sick people needed. But above all, for the prayers and everyone's concern and caring, thank you . . . and thank you for keeping a roof over my head."
I want to thank you, our supporters, who prayed and sacrificially gave to make it possible to care for one of the most vulnerable groups in society during a difficult time. Imagine being homeless during a worldwide pandemic. But thanks to you, they had somewhere to go. That is being a neighbor—thank you for your great deeds of mercy!
Please help support Pacific Garden Mission today so that more men and women can overcome homelessness, pain, and addiction while finding peace in Christ.