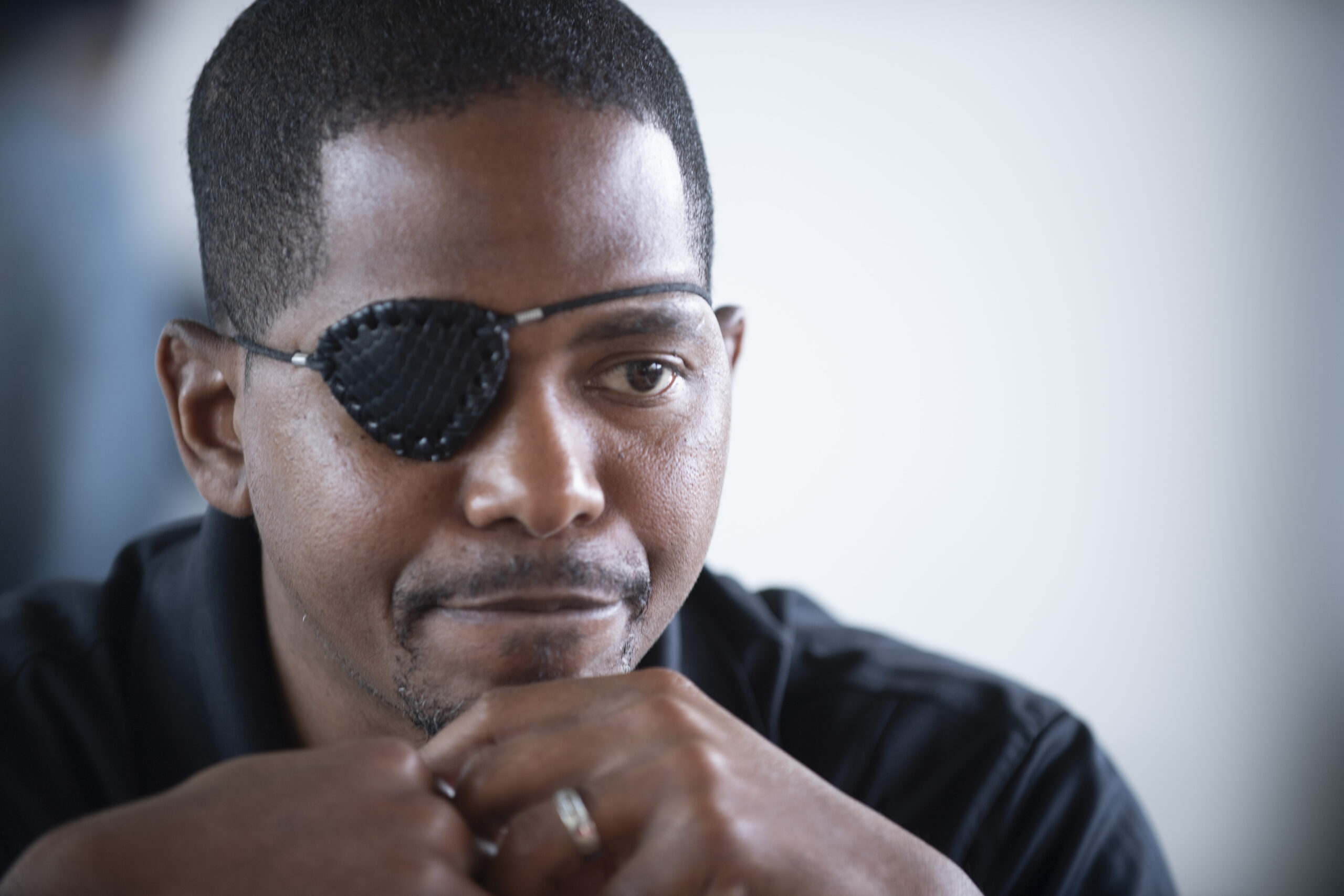 Later this month, spring will bring renewed life. At Pacific Garden Mission, we see lives restored through Jesus Christ, reminding us that lasting change is possible through a relationship with God. In this month's issue, we share Ron's story. He struggled with addiction, and after deciding suicide was not an option, he submitted his life to God. Thank you for making stories like Ron's possible.
Ron Childers
"I grew up raised by my grandmother. I went to school and pretty much had a normal upbringing. At the end of high school, one of my friends was going away to college, so I decided I would attend college too. It was a completely different world for me. I was not aware of the insecurities I had. Still, once I left the circle of my grandmother and family, my insecurities started to manifest themselves, and I began to gravitate toward drugs and alcohol during my college career.
"Things started to snowball out of control. After a while, the addiction just started to get worse and worse. I had entertained the thought of suicide a couple of times, and every time those thoughts came up, the one thing that would bring me back to reality would be thinking about my sons.
"I came here broken, a shell of a man, suicidal,
not knowing what would take place."
"I found myself at a point where I had made my mind up suicide wasn't an option, so what would I do now? I was still here with a broken life, no hopes, no dreams, and no way of conquering the things enslaving me. The sinful lifestyle I was living was all-encompassing and destroying me from day to day.
"Trust in the Lord with all thine heart; and lean not unto thine own understanding.
In all thy ways acknowledge him, and he shall direct thy paths."
Proverbs 3:5-6
"I joined the program and started to get into the Word of God. I learned about this God I said I put my trust and faith in, but I didn't know exactly what I was doing at the time. The Bible program taught me I didn't have a relationship with Jesus Christ, that I just knew about Him.
"I came here broken, a shell of a man, suicidal, not knowing what would take place. What I did know is I was ready to submit to whatever God had for me. The program offered me a relationship with Jesus, and going to classes, counseling, and church on the weekends, something started to change in my heart and my life. I started studying and humbling myself, surrounding myself with godly men and women, listening to godly council, and it began to change my life and heart.
"Today, I work at Pacific Garden Mission and serve as the Guest Services Manager. I disciple a team of ministers whose sole purpose is to share the Good News with the men, women, and children coming into our facility. My team is responsible for helping our guests find housing, employment, and assistance with medical and mental health services. I have the blessed opportunity to be able to share with those who have no hope, the true hope that is my Lord and Savior, Jesus Christ. I can look them in the eyes and honestly say, 'If He saved me, He can save you also!'
"I have also been blessed to marry the woman of my dreams. We have been married for almost eight years and have recently moved into our new home with two of my sons. I have just received my Master of Divinity (MDiv) in Pastoral Studies from Moody Theological Seminary. I have also been asked to serve as the Senior Pastor for The Garden Church (a new church plant on the South Side of the City of Chicago), where our mission is To Cultivate Hope Through Freedom in Christ.
"Being on this journey with Christ has afforded me a fresh and vibrant understanding of two particular verses of Scripture: Matthew 16:25, 'For whosoever will save his life shall lose it: and whosoever will lose his life for my sake shall find it.' And John 10:10—'The thief cometh not, but for to steal, and to kill, and to destroy: I am come that they might have life, and that they might have it more abundantly.'"
When Ron arrived at PGM, a broken shell of a man, it was hard for him to envision that years later, he would still be an integral part of the ministry here. Today he is a renewed man living a wholesome God-honoring life. As a genuine ambassador for Christ, Ron serves as a leader and as an example to those in the dayrooms and Bible programs that true life change is possible through a relationship with Jesus Christ. The Gospel message is changing lives here at PGM. Thank you for being a part of our ministry during a time with its ever-growing need.
When you give today, you can help provide physical and spiritual rescue to more people like Ron.
Let's connect. Subscribe to get our latest news.
"*" indicates required fields