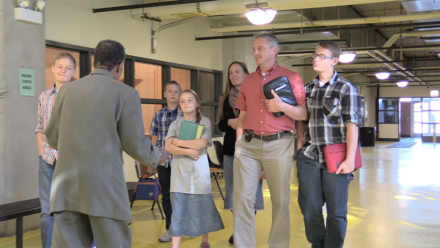 Tours
Visit us any day of the week for an all informative tour.
Located at Pacific Garden Mission
1458 South Canal Street
Chicago, IL 60607
Phone: 312-492-9410 for reservations.
Saturday Open House
Start with a tour of our facility and it's rich history, then experience "UNSHACKLED!" live, join us for dinner and participate in the evening praise and testimony service when our president delivers a challenging message.
Saturday Schedule
Tour the facility at 3:00pm
Experience "Unshackled!" live production at 4:00pm
Dinner served at 5:30pm
Services at 6:30pm – 8:00pm
R.S.V.P. and questions about the above 312-492-9410.
Special Events
Check with us or revisit this page for updates.