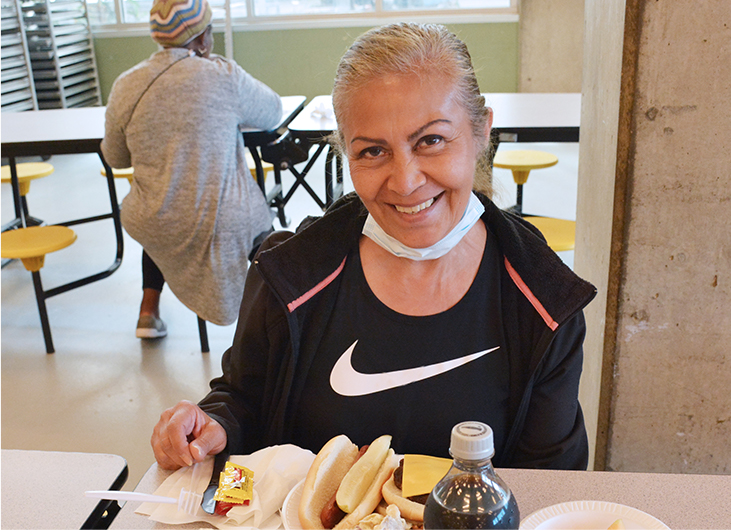 September 2021 PGM News – Godly Stewardship
As Christians, you and I are stewards of the most precious message and book ever written—the Gospel and the Bible. In a world that is ever-changing and drifting, we know of one organization that is not.
This month, we celebrate 144 years of transformational Gospel ministry at Pacific Garden Mission, using the same Bible we were founded on in 1877. Our sole purpose is to reach the lost with the Gospel and disciple men and women to become fully functioning followers of Christ.
This Gospel Rescue Mission would not exist without Jesus Christ, His Word, and your faithful support. We often tell people that without Jesus and donors, Pacific Garden Mission would not exist as you know it today. Did you know that 62% of our staff, including myself, were rescued by our Savior at Pacific Garden Mission? We came here hopeless and at our wit's end, not knowing we were walking through doors of hope and a new life in Christ. Now, we are discipling those who God has called to our doors through His son Jesus Christ—thank you for your faithful support of the ministry.
We hope you will come and see what God is doing here through your support by visiting us at the Mission. Every Saturday, we now have an open house from 2-6 pm, where you can experience firsthand what God is doing at Pacific Garden Mission.
Tours start at 2:00 pm – See the beautiful facility and meet the people you have touched.
Unshackled! at 3:00 pm – Live award-winning radio drama of lives transformed
Dinner at 4:15 pm – Family-style fellowship
Praise and Testimony Service at 5:00 pm – Pastor Phil Kwiatkowski, President, will preach the Word.
Pastor Phil and the rest of us look forward to seeing you soon!
Please help support Pacific Garden Mission today so that more men and women can overcome homelessness and find new life in Christ.